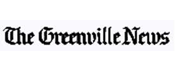 'Cats pull away from Paladins
Furman comes out cold in second half
By Ann Green
STAFF WRITER
Furman put on a sizzling first-half show against Davidson on Wednesday night as Paladin hoops returned to the Bi-Lo Center for the first time since 2001.
But Furman (7-8, 1-3 Southern Conference) couldn't sustain the heat it generated from beyond the arc, and the Wildcats surged to a 71-63 victory to stretch their current win streak to 10 games (14-3, 5-0 SoCon).
The 2,984 fans in the downtown Greenville arena saw a first half featuring 17 lead changes with the game tied five times and the Paladins ahead, 37-36, at the break.
Furman, which came into the game at the top of the SoCon in 3-point field goal percentage (39.9 percent), made 9 of 12 (75 percent) from long range in the opening half for its season best. Davidson coach Bob McKillop later described those 3-pointers as "like daggers."
He added, "For us to only be down one point, to not hang our heads and head for the hills, is a statement about the emotional toughness of this team."
After the break, the Paladins led by as much as five points. But the Wildcats reclaimed the lead at 15:03 and never trailed again.
As for the extent of Furman's shooting collapse and the toughness of the Davidson defense in the second half, the Paladins drained just eight of 29 field goals (27.6 percent) and just one of 11 treys (9.1 percent).
The Wildcats also out-rebounded the Paladins, 39-24, as Max Paulhus Gosselin and Thomas Sander had nine boards apiece with Sander scoring a game-high 24 points.
Moussa Diagne and Eric Webb led the Paladins with 13 points each.
"We have to do a better job cleaning up the boards," said Furman coach Jeff Jackson, whose team has lost two straight and five of the last seven.
"We had some good looks in the second half. They just didn't go down. ...We have to keep our heads up. I like the shots we're taking, and eventually they'll go down," he added.