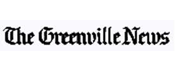 Paladins return downtown to face Davidson
By Ann Green
STAFF WRITER
Long-time Furman fans remember when Lefty Driesell would bring his Davidson Wildcats to Greenville Memorial Auditorium for huge basketball matchups with Furman in the 1960s.
The teams will try to rekindle some of that hoops magic in downtown Greenville tonight as they meet at the Bi-Lo Center, the arena that replaced Memorial Auditorium and that has struggled to become a permanent venue for a local athletic team.
It has been almost six years since Furman or Davidson played at the Bi-Lo Center. The Southern Conference tournament had a two-year run there in 2000 and 2001, but the Wildcats and Paladins didn't meet in the tournament either year.
This time around, Davidson is the hottest team in the Southern Conference, and Furman is looking to pull even in SoCon play.
Davidson was the preseason pick to finish fourth in the SoCon South behind the College of Charleston, Furman and Georgia Southern. But the Wildcats (13-3) have won nine straight games (their last loss was to Duke in late November). And Davidson has jumped out to a 4-0 start in league play, a record shared by Appalachian State in the SoCon North Division.
Davidson snapped the College of Charleston's six-game win streak, 81-73, last Saturday in Davidson. The Wildcats' leading scorer, junior forward Thomas Sander, had 25 points and 10 rebounds, marking the fifth time he has scored at least 20 points in a game.
Meanwhile, the Paladins (7-7, 1-2 SoCon South) are coming off a two-point loss at Georgia Southern on Saturday night. It was a game in which one of the key stats was the Paladins 18 rebounds vs. the Eagles' 34.
"We're making some winning plays. We're just not making enough of them," said Furman first-year coach Jeff Jackson.
"I'm disappointed we're still not defending like I'd like to see us defend, and as a coaching staff, we have to get together and see how we can help them," said Jackson, who scheduled a Tuesday practice at the Bi-Lo Center so his team could get used to the place.
The Paladins have played their home games in Timmons Arena since 1997. Tonight's matchup with Davidson is the first of two games that Furman will play this season at the Bi-Lo Center. The Paladins will host the College of Charleston at the Bi-Lo Center on Feb. 19 at 7 p.m.